Be Strong And Stand Firm, Anas Aremeyaw Anas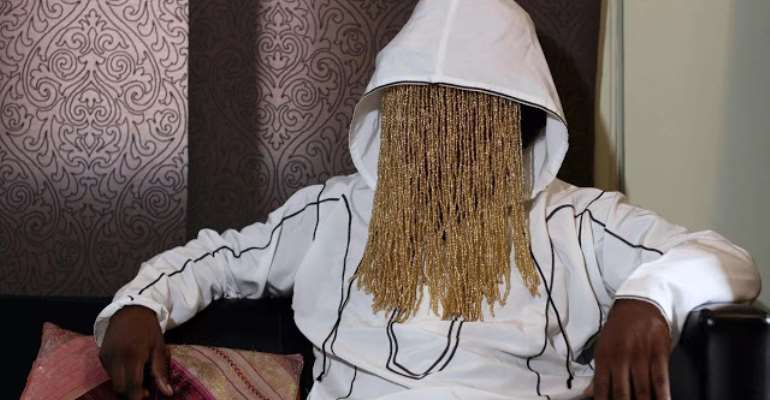 Anas Aremeyaw Anas, one of the best Ghanaian journalists ever known

Sometimes, I find myself in a very disturbing state not because I have committed a crime or done som...
Read Full Post »
Ghana Will Remove 'Racist' Gandhi Statue From Its Oldest University.
Ghana has said it will remove a statue of Mahatma Gandhi from a university campus in the nation's capital where it had sparked protests over the leader's allegedly racist attitudes.
The statue, which was unveiled by Indian President Pranab Mukherjee during his visit to Ghana in June, was meant to symbolize fr...
Read Full Post »
The source, speaking on condition of anonymity, told AFP that Compaore, who is living in exile in the Ivory Coast, had been charged with an "attack" and "assassination".
 Compaore was toppled from power by a popular uprising in October 2014 after ruling Burkina Faso with an iron fist for 27 years.
 Sankara, a revolutionary figure who is still a hero to many in west Africa, w...
Read Full Post »
Ghana plans to remove English as a medium of instruction in schools.Africa would have done much better scientifically with their mother tongue.
The country's Minister of Education, Prof. Jane Naana Opoku Agyemang, laid the blame mostly on the inability of the educated working class to develop the nation to the language us...
Read Full Post »
I Speak of Freedom 1961
For centuries, Europeans dominated the African continent. The white man arrogated to himself the right to rule and to be obeyed by the non-white; his mission, he claimed, was to "civilise"Africa. Under this cloak, the Europeans robbed the continent of vast riches and inflicted unimaginable suffering on the African people.
All this makes a sad s...
Read Full Post »
While many African leaders have aspired to inherit Nkrumah's mantle as the visionary and driver of Pan-Africanism and continental unity,
writes Yao Graham,a gaping political leadership vacuum remains at the heart of the continent's collective expression. From an age when there were a number of outstanding African leaders, among whom Nkrumah was preeminent, Graham argues that the African Union's election of Gadd...
Read Full Post »
In Ewe, 'Ke' means open and 'Te' means close. The weavers name the cloth they produced based on...
Read Full Post »
The Ashanti live in central Ghana in western Africa approximately 300km. away from the coast. The Ashanti are a major ethnic group of the Akans in Ghana, a fairly new nation, barely more than 50 years old. Ghana, previously the Gold Coast, was a British colony until 1957. It is now politically separated into four main parts. Ashanti is in the center and Kumasi is the capital.
To the Ashanti, the family and the mother's clan are most ...
Read Full Post »